Self Care Saturday
Saturday 24 August 2019 10:00 AM Saturday 24 August 2019 5:30 PM
Save
Saved
Last update 25/08/2019
423
A full day just for you! An empty lantern provides no light. Self-care is the fuel that allows your light to shine brightly.

Come join us for a wonderful Self Care Saturday retreat! In the beautiful & peaceful atmosphere of the Centre of Light, Galway. This day is about coming back to your own centre, through the creation and walking of a Labyrinth; A Universal symbol for wholeness & Unity. Based on the circle and the spiral, it is an opportunity to awaken to the rhythm within, that unites us to our authentic self! Where we can hear the subtle callings and guidance of our inner most being. This is where we find what it is we most need. This might be some space just for you, a chance to breath and reconfigure. To connect with others, to laugh, to cry, to find clarity, to be seen an honoured in a meaningful way. It is an opportunity to mindfully build the muscle of identifying & establishing good healthy boundaries. A chance to play in a sacred way that is both enriching & replenishing.

There will be a deepening of the process through simple creative exercises. Where you can flow with the energy of your curiosity. No skills needed, whatsoever! You will be gently guided & held by three fully accredited & experienced therapist, throughout the day. John Harte (Psychotherapist), Anne Connolly (Dramatherapist) & Bonnie King (Art Psychotherapist).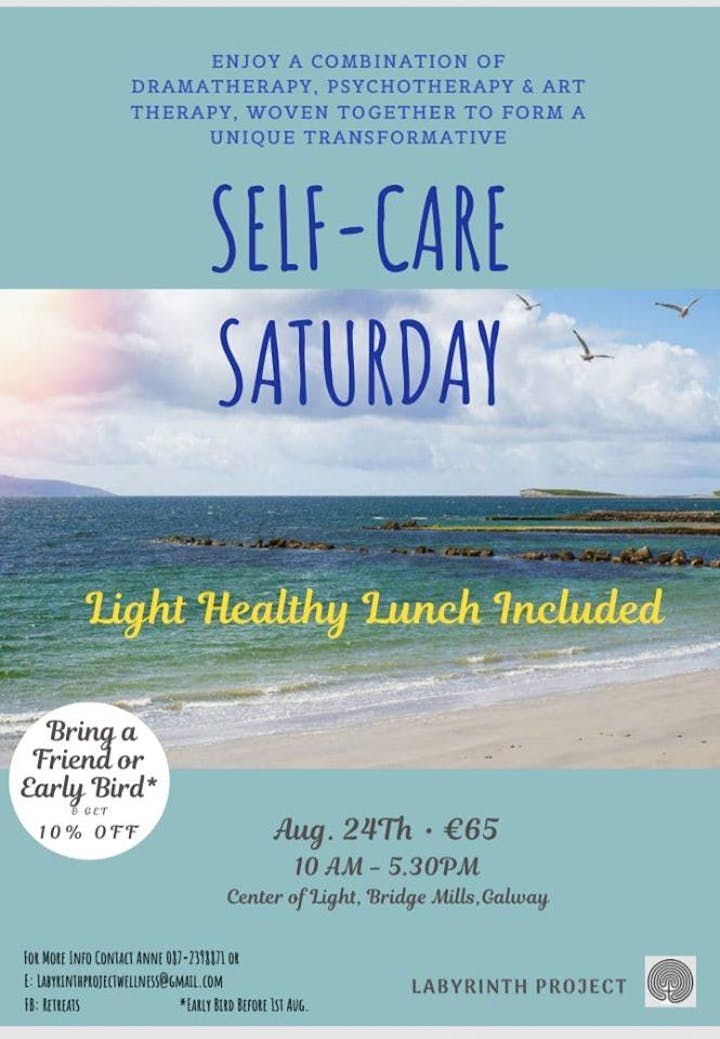 Nearby hotels and apartments
Centre of Light
Bridge Mills, Galway, Ireland
Bridge Mills, Galway, Ireland
Event from
eventbrite.ie