4th Trial Methodology Symposium 2018
Thu, 11 Oct 2018
09:00 - 17:00
4TH ANNUAL TRIAL METHODOLOGY SYMPOSIUM
The HRB-TMRN are delighted to welcome some of the worlds leading experts in Trial Methodology to Galway this October 11th, for our 4th Trial Methodology Symposium. The theme for this years event is "Methodological Innovations in Randomised Trials". This flagship event brings together a host of individuals with an interest in trial methodology nationally. As with previous years, early booking is advised to secure a place.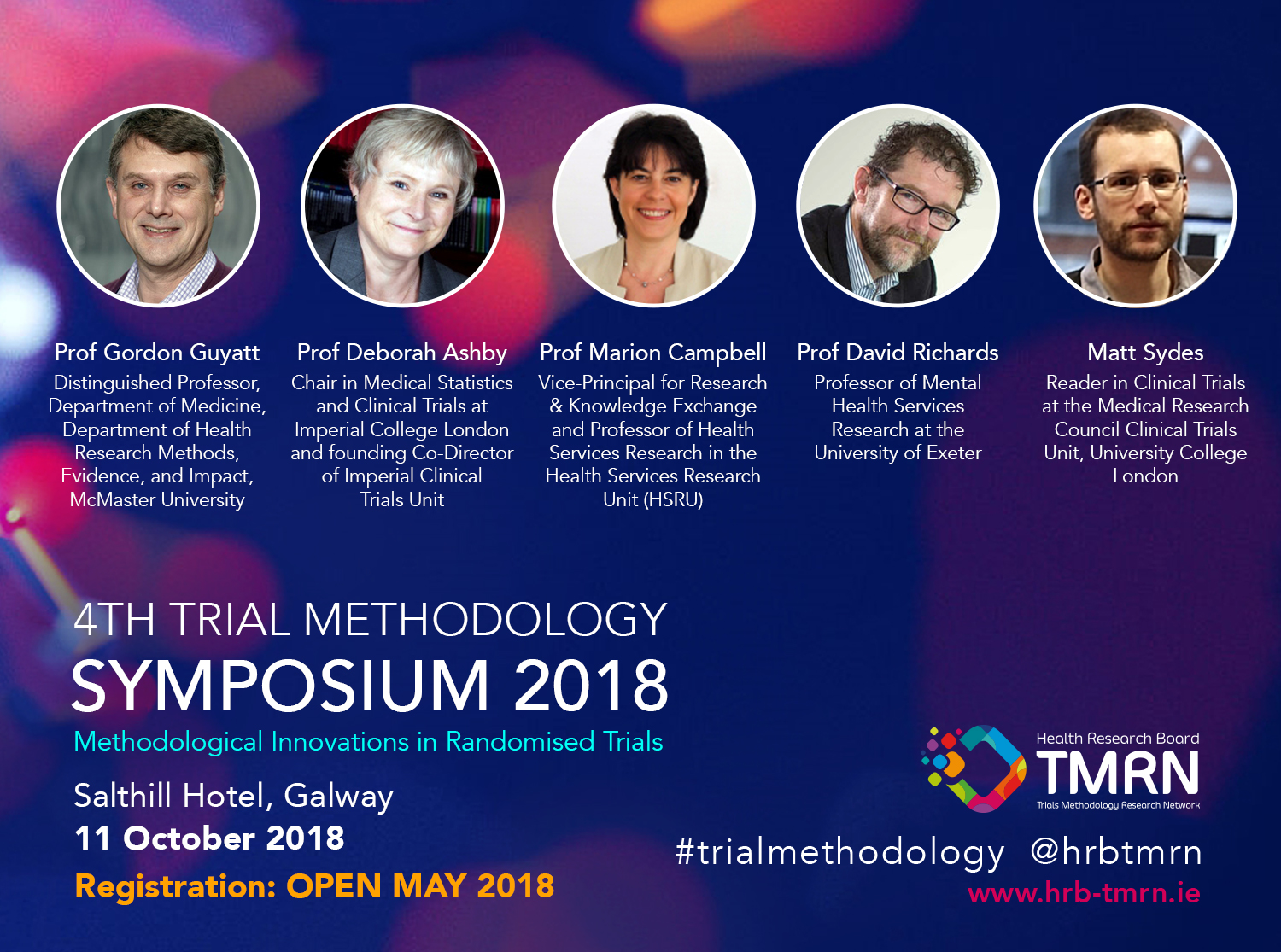 This event is preceded by the 2018 Winter School – Developing Best Practice for Conducting Trials of Complex and Behaviour Change Interventions in Health. This 2 day event will be held in NUI Galway, and is organised by the Health Behaviour Change Research Group, NUI Galway. Full details of this interactive 2 day workshop is available under our Upcoming Events listing and places are strictly limited. Please visit: https://www.hrb-tmrn.ie/training-education/upcoming-events/ to register seperately. 
Interested on this event?