2-Day comPASSION for Life with Leading UK Trainer and International Author Dr. Mary Welford & Leading International FAP Trainer and Author Aisling Leonard- Curtin
Sat, 22 Sep 2018 - Sun, 23 Sep 2018
09:30 - 17:00
2-Day comPASSION for Life with Leading UK Trainer and International Author Dr. Mary Welford & Leading International FAP Trainer and Author Aisling Leonard-Curtin
Workshop Description:
Life can be amazing. But it can also be incredibly difficult. Busy lives, tricky brains and tricky bodies prove to be a toxic mix. So how can we change things for the better? How do we move closer to the life we hope for? One option is to work through that never ending list of things you could do to improve your well-being. Getting more sleep, taking regular exercise, eating a balanced diet, developing a positive mental attitude and drinking less alcohol are just some of the things you may benefit from. Advice comes from the TV, newspapers, self-help books, friends, relatives, colleagues, health care professionals and even the chats we have with ourselves. But it's hard to motivate ourselves to make helpful changes. It's even harder to maintain them.
Here's where Compassion Focused Therapy can help. The approach offers life-changing insights into our amazing capacities and also the challenges we face in our everyday lives. By understanding ourselves, we become motivated to act out of true care for our wellbeing. This changes the relationship we have with ourselves and others.
This immersive workshop will provide a warm nurturing environment in which you can learn and most of all experience Compassion Focused Therapy from the inside out. The workshop will be enhanced by the use of powerful practices from Functional Analytic Therapy (FAP).  FAP helps you to learn how to relate more effectively with others and yourself through the combination of awareness, courage and compassion. This therapeutic approach can amplify you ability to apply CFT through increased attention and ability to respond to yourself and your clients in an aware, courageous and compassion way in each and every moment.
Prepare for a life changing experience.
Who the Workshop is for:
This workshop is appropriate for coaches and mental health professionals, including Psychologists, Licensed Mental Health Counsellors and Psychotherapists, Psychiatrists, Social Workers, and Psychiatric Nurse-Practitioners.
Learning Objectives:
This immersive workshop will provide a warm nurturing environment in which you can learn and most of all experience Compassion Focused Therapy from the inside out. 
Steps include:
Learning what shapes us
Appreciating the traps find ourselves
Recognising the role self criticism and shame plays in our lives
Understanding what compassion is (and isnt)
Uncovering blocks to compassion & using compassion to motivate us
Preparing for compassionate practices
Developing and nurturing our Compassionate Mind
Putting our compassionate mind to work
Instructors: 
Mary Welford DClinPsy.,  Mary Welford qualified in 1999 as a Clinical Psychologist.  She has spent much of her career split between NHS clinical work and CBT research trials.   Mary has held a number of positions for the BABCP, was a founding member of the Compassionate Mind Foundation and Chair for a 4 year term.  She is the author of "The Compassionate Mind Approach to Building Self-Confidence using Compassion Focused Therapy" (2012) and "Compassion Focused Therapy for Dummies" (2016) and currently lives and works in the South West of England.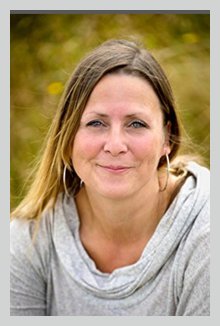 Aisling Leonard-Curtin, M.Sc., C. Psychol., Ps.S.I., is a Chartered Counselling Psychologist. She regularly gives trainings in Functional Analytic Psychotherapy (FAP) and Acceptance and Commitment Therapy (ACT) throughout Europe, North America and Australia. She lectures at doctorate level in Trinity College Dublin and co-ordinates the Mindfulness module on the UCC Masters in Coaching. She is co-editor of Mindfulness and Acceptance for Gender and Sexual Minorities released in 2016 by New Harbinger. Aisling is co-author of The Power of Small, which will be published by Hachette Ireland later in 2018.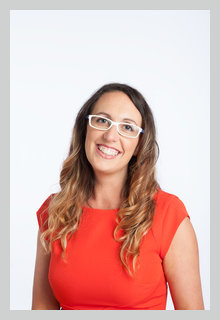 Location and Date:
Saturday 22nd and Sunday 23rd of September 2018, 9:30am - 5:00pm, at the Psychological Society of Ireland HQ, Grantham House, Grantham St., Dublin 8. 
Other Details:
We will provide complimentary tea/herbal teas/coffee and some nibbly fruit on the day!  Lunch can be brought or bought at the many cafes/shops/restaurants nearby.
CPD Hours:
12 CPD hours available for this 2-Day workshop.  
PSI Learning Credit Points:
8 Learning Credits available for this 2-Day workshop.  
Psychological Society of Ireland Headquarters
2nd Floor, Grantham House,, Dublin 8, Ireland
Interested on this event?
Psychological Society of Ireland Headquarters
2nd Floor, Grantham House,, Dublin 8, Ireland