2-Day Fierce Compassion: Mastering Compassion-Focused ACT with Leading US Trainers and International Authors Dr. Dennis Tirch and Dr. Laura Silberstein
Sat, 06 Oct 2018 - Sun, 07 Oct 2018
09:30 - 18:00
2-Day Fierce Compassion: Mastering Compassion-Focused ACT
with Leading US Trainers and International Authors 

Dr. Dennis Tirch and Dr. Laura Silberstein
Workshop Description:
Rather than being a soft option, the deliberate activation of our mindful compassion can generate the courage, emotional strength and psychological flexibility we need to face life's challenges and opportunities. This is the fierce compassion that lies at the heart of mastering Compassion Focused ACT. This workshop will bring us into deep contact with such a capacity.
Dr. Dennis Tirch and Dr. Laura Silberstein will offer a 2 day intensive workshop for therapists who want to move towards psychotherapy mastery through a direct experience of Compassion-Focused ACT. Personal practice of advanced mindfulness, compassion, and acceptance based techniques forms the core of this workshop. Rather than just learning how to use these methods in therapy, participants will benefit from direct, personal practice of the core Compassion-Focused Therapy and ACT practices.
Recent advances in psychological research, theory and practice have suggested that compassion may be a significant, active process in psychotherapy effectiveness. Participants will learn a new evolutionary model of compassionate flexibility, that is grounded in Compassion Focused Therapy (CFT), ACT, and elements of Functional Analytic Psychotherapy (FAP). Direct, experiential exercises, including a range of compassion focused imagery practices, will invite participants into contact with their compassionate minds.
The workshop will have the quality of a retreat – a retreat where the centerpiece is deep experiential work and self-reflection. Working together will be a wonderful opportunity to spend quality time learning with two of the world's leading practitioners of compassion-focused therapies. While we will be exploring dimensions of the science of compassion in an ACT-friendly way, clinicians of any theoretical orientation and level of experience may benefit from this immersion in working with the compassionate courage and mindful wisdom.
Who the Workshop is for:
This workshop is appropriate for mental health professionals, including Psychologists, Licensed Mental Health Counsellors and Psychotherapists, Psychiatrists, Social Workers, and Psychiatric Nurse-Practitioners.
Learning Objectives:
This workshop provides a rare opportunity in a safe environment for therapists to experience ACT and Compassion-focused therapy approaches for themselves, in order to:
Develop and use self-compassion and other directed compassion to facilitate personal growth and increasing effectiveness as therapists.
Understand and practice a range of compassion focused imagery practices for themselves and their clients.
Practice and develop mastery in self-practice/self-reflection methods that can lead to meaningful growth as a person and therapist.
Internalize, teach and apply the fundamentals of an evolutionary model of compassionate flexibility that represents optimal human psychological functioning in action.
Integrate compassion focused methods into the practice of ACT, CBT and other psychotherapy modalities.
Further develop and augment their mindfulness, acceptance and self-compassion imagery practice through advanced meditative and self-reflection techniques.
Deploy mindful compassion for the cultivation of courage, embodying Fierce Compassion.
Instructor: 
Dennis Tirch Ph.D.,  Dr. Tirch is the Founder of The Center for Compassion Focused Therapy, the first clinical training center for Compassion Focused Therapy (CFT) in the USA, and the President of The Compassionate Mind Foundation USA.  Dr. Tirch is an author and co-author of a number of books, and numerous chapters and peer reviewed articles on mindfulness, acceptance and compassion in psychotherapy. His books include The Compassionate Mind Guide To Overcoming Anxiety, the first evidence-based self-help book to apply the science of compassion to the treatment of anxiety and Emotion Regulation:  A Practitioner's Guide, Mindfulness in Clinical Practice, and The ACT Practitioner's Guide to The Science of Compassion.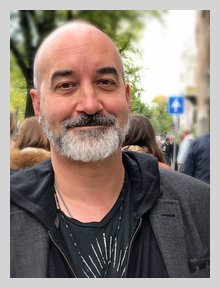 Laura Silberstein-Tirch Psy.D., Laura Silberstein-Tirch, Psy.D. is the Director of The Center for Compassion Focused Therapy. She is a New York and New Jersey state licensed psychologist who specializes in evidence based therapies for adults and adolescents. In addition to her work at The Center, Dr. Silberstein-Tirch serves as an Adjunct Assistant Professor consultant at  at the Ferkauf School of Psychology, Albert Einstein College of Medicine of Yeshiva University, and has served as a consultant to Memorial Sloan Kettering Hospital. Dr. Silberstein-Tirch is the President Elect of The Greater New York City Chapter of The Association of Contextual Behavioral Science (ACBS) and the President Elect of The Compassion Focused SIG of ACBS.  Dr. Silberstein-Tirch is the co-author of the books, Buddhist Psychology and Cognitive Behavioral Therapy, A Clinician's Guide, The ACT Practitioner's Guide to The Science of Compassion and Experiencing Acceptance and Commitment Therapy from The Inside Out.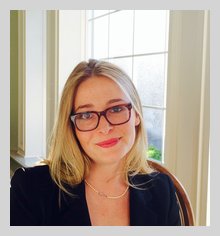 Location and Date:
Saturday 06th and Sunday 07th of October 2018, 9:30am - 5:00pm, at the Psychological Society of Ireland HQ, Grantham House, Grantham St., Dublin 8. 
***** Please note:  Location may change to a larger venue if needed *****
Other Details:
We will provide complimentary tea/herbal teas/coffee and some nibbly fruit on the day!  Lunch can be brought or bought at the many cafes/shops/restaurants nearby.
CPD Hours:
12 CPD hours available for this 2-Day workshop.  
PSI Learning Credit Points:
8 Learning Credits available for this 2-Day workshop.  
Psychological Society of Ireland Headquarters
2nd Floor, Grantham House,, Dublin 8, Ireland
Interested on this event?
Psychological Society of Ireland Headquarters
2nd Floor, Grantham House,, Dublin 8, Ireland