PERSONAL EFFICIENCY Course—Interactive Workshop in South Dublin
COVID-19: many events have been canceled or postponed, please check with the organizer the event status.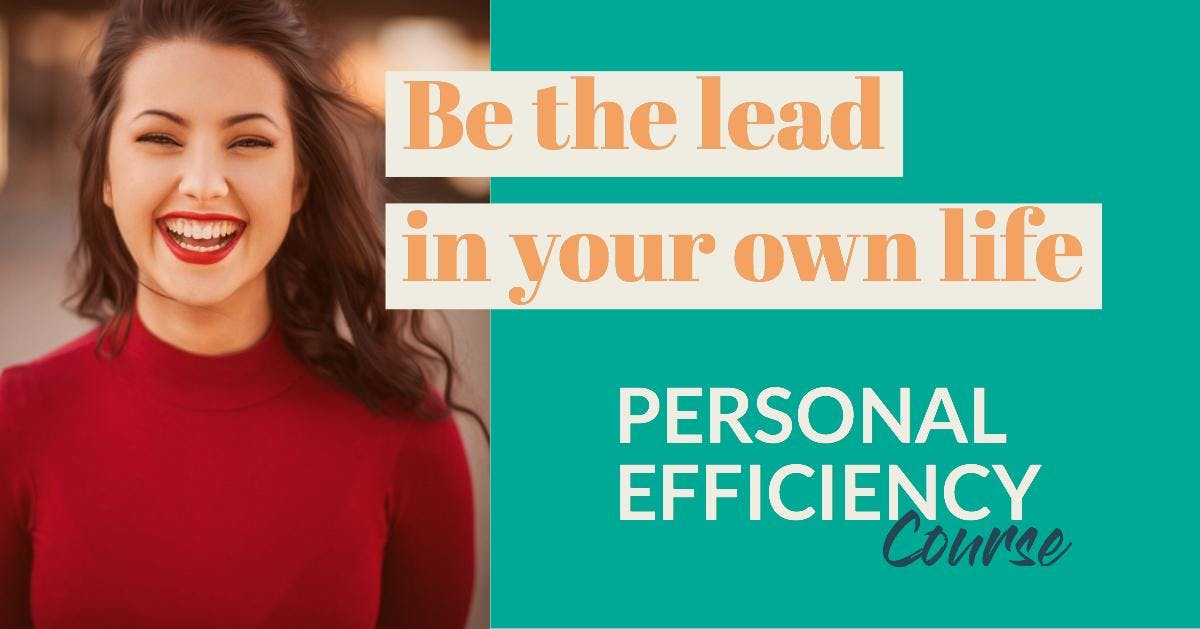 Image from eventbrite.ie
---
Do your ever wish to be more confident, motivated and achieve greater success from all your hard work? Do you often think about how you could improve your relationships with family, friends and colleagues?
What if you could have the tools to start creating a more successful career and be the lead in your own life?
You could learn all this and more on the Personal Efficiency Course
The Personal Efficiency Course is the first course in Scientology. It explains the core fundamentals of life and provides you with instantly applicable tools you can use to bring about greater security, competence and happiness in everyday life.
Tens of thousands of people from all walks of life, in over 160 countries have taken the Personal Efficiency Course. Leaders from business, entertainment, politics, as well as other extraordinary individuals have gained unprecedented results through this course, significantly improve their day-to-day lives.
In just 3 hours, you will gain a working knowledge of the eight fundamental principles that improve all areas of life:


1. On What Does Success Depend?
Is it intelligence? Is it hard work? Is it who you know? Or is it luck? By knowing the underlying rules of life and applying their principles, you can achieve security in your job, relationships, and all other areas of living.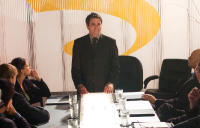 2. Confusion
Learn to conquer chaos by implementing a single principle that stabilizes confusion and creates order. By understanding what confusion is actually made of, you can stop it instantly.
WATCH THIS VIDEO on the ANATOMY OF CONFUSION

3. The Anatomy of Control
Everyone uses control - all activities require it. But to many people, "control" has a bad name. Learn the difference between "good" and "bad" control. Key factors determining your ability to control are explained in this course.


4. Affinity, Reality & Communication
Creating, understanding and improving human relationships hinges on three things, Affinity, Reality and Communication (A-R-C). Learn how A-R-C is used to improve every part of life.



5. A-R-C & the Tone Scale
Is it possible to predict if someone is going to be trustworthy, a good employee or a good friend? Human emotions can seem to be unpredictable if one does not understand the Tone Scale. These are vital tools for handling all manner of human relationships.


6. The Eight Dynamics
Discover how life can be understood by compartmenting it into eight main divisions. The Eight Dynamics is a Scientology breakthrough that opens up an entirely new comprehension of life and shows how it can be lived to the fullest.
7. Exhaustion
Many people believe that the answer to exhaustion is energy. But what if energy had little, if anything, to do with it? Understand exhaustion and learn an exact procedure that anyone can apply to defeat it.


8. The One Who Succeeds
What exactly does it take to be successful? Here is a summary of the principles and elements presented in the Personal Efficiency Course. By understanding, integrating and applying them into your daily life, success can be yours.



AVAILABLE BY APPOINTMENT EVERYDAY
Delivered from 1pm to 10pm, including weekends
The course includes a complimentary copy of

"The Problems of Work"

by L. Ron Hubbard plus a Personality Test with individual consultation. You can start the test on line

NOW
HOW TO GET STARTED
REGISTER NOW on Eventbrite

COME IN anytime. Our opening hours are 9am to 10pm, Mondays to Sundays.


---
Privacy/Terms & Conditions
Your privacy is important to us and we will never sell, rent or give away your personal information you give us. When you register to attend an event you'll be asked to choose your preferences in hearing from us again. Read our Privacy Policy and Terms & Conditions here: www.scientology-dublin.ie/privacy-notice.html.
Normally we take photos and video at our events which may be used for our own promotional use (social media, website) and your registration confirms your consent to this use. If you object to this just let us know on the day of the event and we will take steps to ensure your preference is respected.
© 2018 Church of Scientology & Community Centre of Dublin is a Company Limited by Guarantee. Registered in Dublin, Ireland. Company number 606686. Address: Firhouse Road, Dublin 24, Ireland. Scientology is a trade mark and service mark owned by the Religious Technology Center and is used with its permission.
41398 Views - 08/12/2018 Last update
trade shows
business
courses
workshop
politics
Church of Scientology & Community Centre
24 Firhouse Road, Dublin, Dublin, Ireland
---
Are you an event organizer?
Create events for free. They will be immediately recommended to interested users.
Create event
Nearby hotels and apartments
24 Firhouse Road, Dublin, Dublin, Ireland
---
---
Church of Scientology & Community Centre
24 Firhouse Road, Dublin, Dublin, Ireland
Event from
eventbrite.ie
---
---
Are you an event organizer?
Create events for free. They will be immediately recommended to interested users.
Create event
Tallaght

›