66th Annual & Scientific Meeting of the Irish Gerontological Society 2018
Thu, 27 Sep 2018 - Sat, 29 Sep 2018
17:30 - 13:00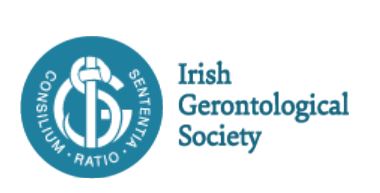 Irish Gerontological Society
66th Annual and Scientific Meeting 2018
Transforming Ageing Across Borders
#igs2018 @irishgerontsoc

We are pleased to announce details of our 2018 Annual and Scientific Meeting.  This meeting is being held in collaboration with the Royal College of Surgeons in Ireland (RCSI) Hospital Group.
Our conference will be a collaborative one, with the participation of our counterparts from Northern Ireland from both the British Geriatrics Society and the British Society of Gerontology.  
Students are welcome at our conference. A student for IGS meetings is defined as a person registered in a full time undergraduate or in a graduate entry programme. Graduate entry programme students are those undertaking an accelerated degree e.g. in medicine, allied health discipline or another recognised graduate programme Please check here  before chosing this registration option or contact Elaine O Connor secretary@irishgerontology.com
We look forward to welcoming you on
Thursday 27th (evening), Friday 28th & Saturday 29th September 2018 at
The Slieve Russell Hotel, Cranaghan, Co Cavan
The theme Transforming Ageing Across Borders reflects interaction, cooperation and collaboration beyond geographical, disciplinary and professional limitations.  
Our conference will have a varied and interesting scientific programme for delegates and includes our annual members' gala dinner.  Delegates arriving at the conference hotel on Thursday evening will be able to complete their event registration between 19.00 and 21.00. 
Delegates must book in advance using this booking facility to attend this event.  For logistics and housekeeping purposes, online booking will close at midnight on Friday 21st September 2018.  If you wish you register after this date please contact the organiser directly via email: Mai.olden@irishgerontology.com
We encourage you to book early as there are a limited number of places available. Onsite registration will be available in Cavan during the conference dates 
For full conference details including programme, speakers, travel and accommodation, please visit the Conference Website

Interested on this event?